A dog walking several metres away from its owner, yet on a leash and brought to heel at the touch of a button? Genius! Manfred Bogdahn developed the retractable dog leash with the aid of a spring mechanism from a chainsaw. Not only was it an elegantly crafted and perfect solution for the prototype, but it was also the cornerstone for the Flexi company founded by Manfred Bogdahn a year later.
The company's success story commenced on 1 April 1973. Its breakthrough came when Manfred Bogdahn exhibited the new leash at Interzoo 1974 on a stand covering four square metres. Word quickly got around about the product, which was unique for its time, and the quality of the Flexi leashes, the name of which is now often used as a synonym for the product category. So it was just a matter of time before the phone lines were hot with initial enquiries from abroad.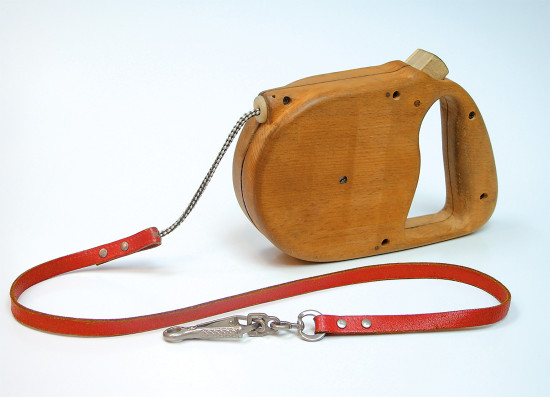 Made in Germany
The first production site to the north of Hamburg was quickly outgrown. A decision was made in 1990 to build a production plant and global-scale company in neighbouring Bargteheide. Today, more than 350 people work for the Flexi brand, producing leashes in the tens of thousands every day for export to over 90 countries.
50 years of Flexi signifies ingenuity and quality made in Germany since 1973. And for dogs, it means greater freedom on the leash.