Based in Münchenstein close to Basle, the company has cautiously realised a generational shift in the last few years. Company founder Werner Schmid has largely stepped down from the operational side of the business, although he remains active as president of the administrative board of Delphin Amazonia AG. The new CEO is his son Thomas Schmid, who was marketing manager at the company for several years and as such has gained extensive experience. Alongside him is another board member, Adrian Dietz, who is also responsible for buying, major clients and logistics.
Like other companies, Delphin Amazonia was hard hit by the ban on the sale of pet accessories in Swiss pet stores for a long period during the coronavirus pandemic. On the other hand, the company also benefited hugely from the increase in the number of pets in Switzerland that occurred during the pandemic, meaning that sales of pet food rose considerably.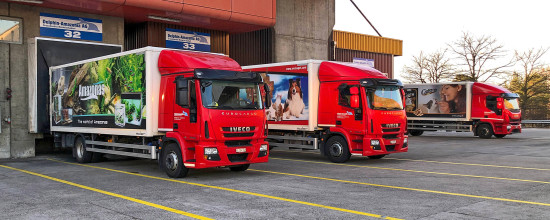 Bigger assortment
Delphin Amazonia has adapted rapidly to the new situation and significantly expanded its range of pet food brands. The assortment now comprises between 14 000 and 15 000 products, including many new, dynamic brands. Expansion of the pet food range is also attributable to the greater demand of pet stores for new pet food ranges.  
One of the core competences developed by Delphin Amazonia in recent years has been the handling of drop shipping for its retail partners. This now accounts for 30 per cent of the company's overall turnover. With capacity for 50 000 pallets at its logistics centres in Münchenstein and Muttenz, the wholesaler stores products for these partners and ships them directly to consumers on the partners' behalf following an online order. To ensure a high-profile online presence of its stationary retail partners, Delphin Amazonia also takes care of the marketing and advertising of the Internet shop. Retailers benefit from this handling process, as it enables them to concentrate on their core business.
Delivery quota of 98 per cent
Despite faltering global supply chains, Thomas Schmid is proud to be able to offer…