The presenters in Bologna got down to business right from the outset and focused on the issues at hand. Each speaker had 20 minutes for their presentation, with questions to follow from moderator Ralf Majer-Abele and the audience. The emphasis was on discussion and interaction – there was no time for showboating or embellishment. Experienced speakers like Heiko Bücker (Fressnapf) and Hubert Wieser (Nestlé Purina) started the ball rolling by explaining the highly specific solutions adopted by their companies to overcome the many challenges currently facing them. Both paved the way for an extremely interesting industry event by openly addressing problems instead of playing them down.
Fresh ideas
It wasn't long before the female power that was to prove so characteristic of this conference was unleashed for the first time. The pitches of the five nominated newcomer companies, which all succeeded in getting their message across, clearly demonstrated that the women closely involved in these start-ups are making an impact and bringing a breath of fresh air to the pet sector. Who was surprised that the female triumvirate of German award nominee Strayz took the hearts of most conference attendees by storm with their emotional and authentic presentation? Women the world over responded to the International Pet Conference this year, also when it came to naming the best newcomer company.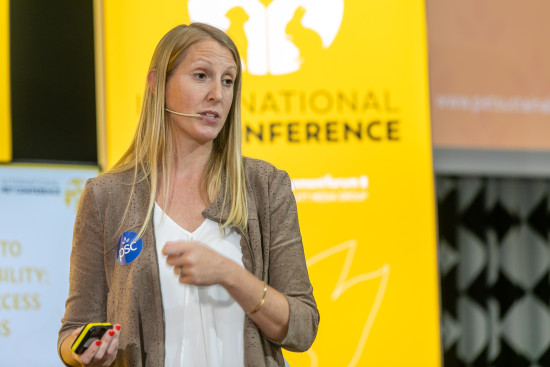 In the afternoon session, Caitlyn Dudas, executive director of the Pet Sustainability Coalition (PSC), and Chantal Saelen, managing director of the Belgian pet accessory manufacturer Moderna, were especially instrumental in cranking up the atmosphere. The PSC is a body that is highly influential in the USA in particular and Dudas is an enthusiastic advocate of greater sustainability in the pet sector, as became evident in the first minutes of her presentation. An articulate speaker, the American put forward a comprehensive package of measures with which her organisation is supporting the pet sector in becoming more sustainable with initiatives, educational approaches, certification and much more besides. In her presentation and in the subsequent podium discussion she called repeatedly on the sector to look at sustainability as an important shared mission offering a host of future opportunities. Above all, the PSC's front woman urged a faster transition by the pet food industry to alternative sources of protein and a reduction in the ecological footprint by the use of less packaging and packaging that was more recyclable.
A passion for plastic
No one at the conference provided a better example of how even small and medium-sized firms can pioneer sustainable action than Belgian managing director Chantal Saelen. Her best-practice presentation bore the provocative title "Plastic is fantastic: how Moderna incorporated sustainability into its DNA". Saelen considers high-grade plastic to be long-lasting, durable, flexible and relatively cheap – and thus highly suitable for transport boxes, cat litter containers, bowls, beds and other pet accessories.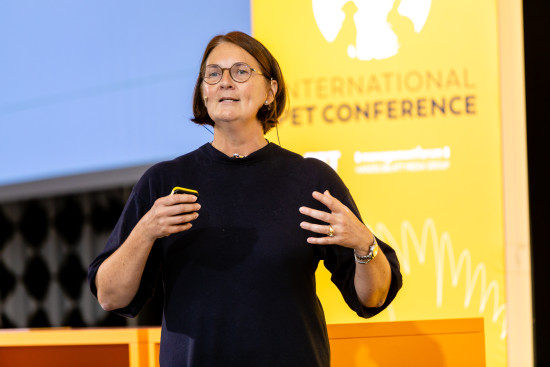 To turn plastic into a sustainable material also, Saelen always regarded it as her main mission to increase the recyclable proportion of her plastic goods step by step. She has succeeded in this, as the impressive quota of up to 98 per cent now shows. This development, however, did not become possible overnight, according to the Belgian. "It is an incremental process in which we adopt a consistent approach and concentrate fully on achieving a change," says the agile entrepreneur in summary. This process includes entering into cooperation with open-minded companies and organisations that think in a similar way, which was one reason for Saelen to join the PSC. "We have to think unconventionally," she advises anyone seeking to attain greater sustainability. Saelen is firmly convinced that this path, stony and uncomfortable as it often is, is worth the effort.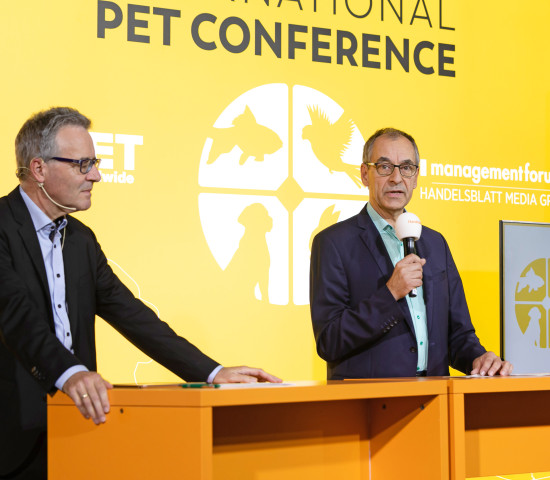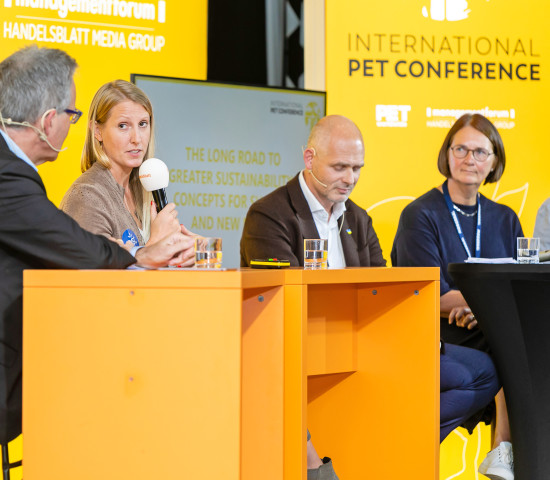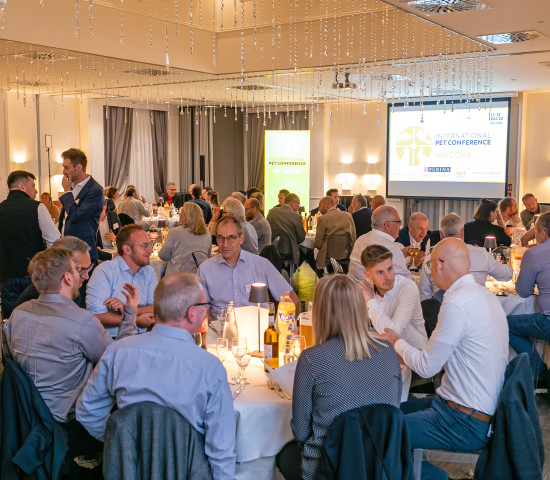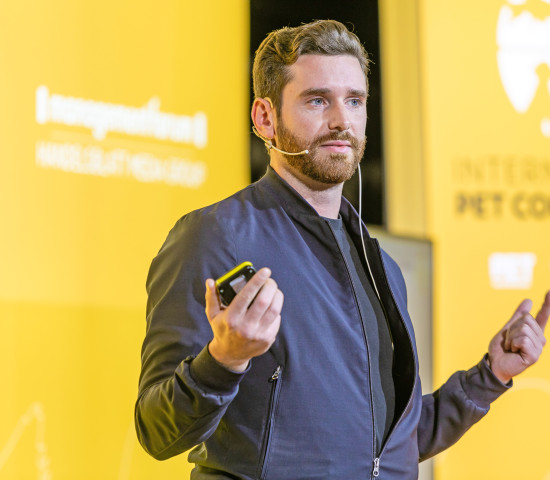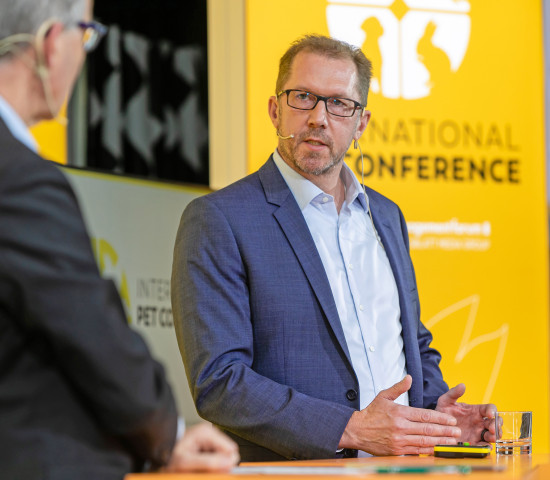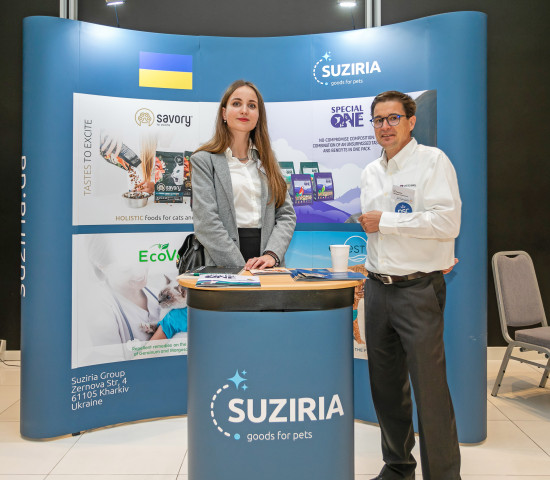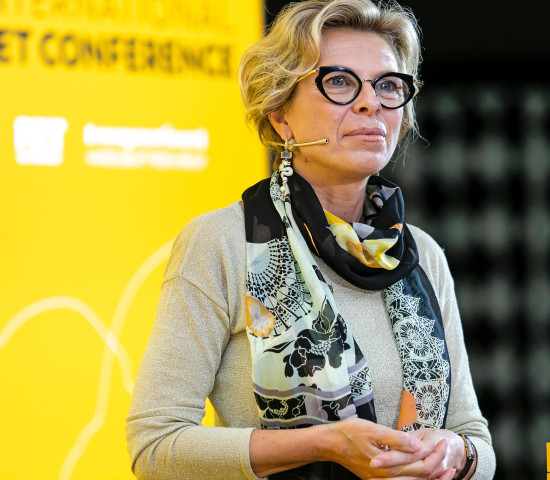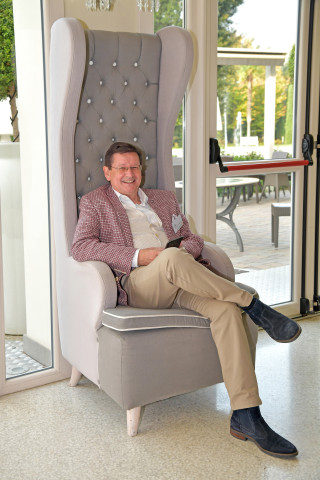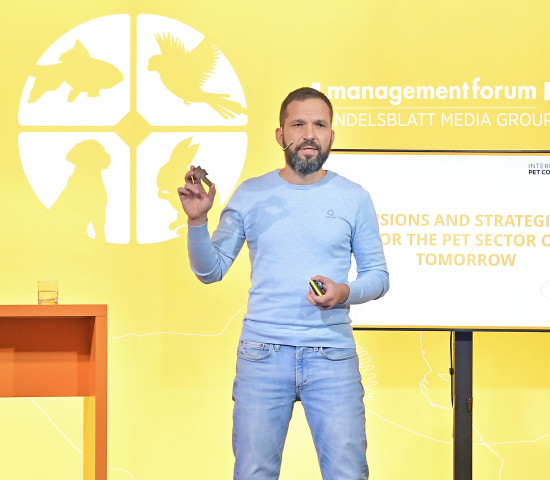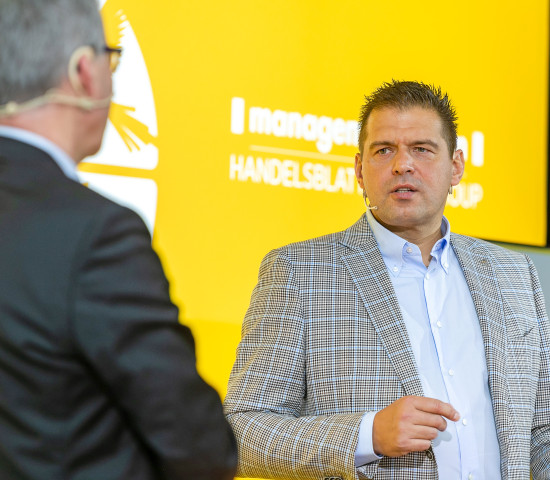 "She is unstoppable"
Another woman to attract plenty of attention at the International Pet Conference was Polina Kosharna. At the end of her brave and passionate presentation, the co-owner and board chair of Ukraine's Suziria group of companies was given a standing ovation by delegates – a highlight of the conference. Kosharna has long been admired in the pet sector for her courage and integrity. The outbreak of war in Ukraine turned her life and that of her family and group of companies upside down, but placed on a war footing, she and her team have excelled themselves. Together they have achieved things that no one thought humanly possible. "Polina Kosharna and her Suziria Group are unstoppable," said Pavel Bouska of the Czechia-based Vafo Group, describing this petite yet extremely resolute lady. Along with Aquael, the United Petfood Group, Trixie and a number of other companies, Vafo is part of a circle of enterprises that has made every effort to support Suziria in recent months. It is nonetheless unbelievable what her company has accomplished in the course of this year as the war rages: the number of logistics hubs and production sites has been increased, new pet stores have opened and the majority of employees have been retained. At Interzoo, the group of companies exhibited on several stands, presenting an entirely new range of products. That gives strength and allows Kosharna to remain optimistic in tough times despite repeated setbacks. "Everyone believes in a Ukrainian victory and is ready to invest in our country, both Ukrainians and people from other countries," she said at the end of her thought-provoking talk. The entire pet supplies sector can learn a lot from this unshakeably positive attitude.