The organiser, the Wirtschaftsgemeinschaft Zoologischer Fachbetriebe (WZF), expects around 1 300 exhibitors from over 60 countries. This is a substantially smaller number than in 2018, when the exhibitor figure came close to the 2 000 mark at 1 989. Due to the pandemic and its consequences, however, the numbers are not really comparable; China is currently finding it difficult to control the latest Omicron variant of the coronavirus, and so few Chinese companies are likely to venture from the Far East to Interzoo this year. Some of them may follow the trade show digitally, however.
11
country pavilions are expected at Interzoo.
The Ukraine war has also had an impact on the pet sector's leading global fair: when this issue went to press, the WZF had five exhibitors down to attend from Ukraine, but none from Russia. There are also some well-known companies from Germany, such as Bunny, Eheim, JBL, Vitakraft and Aqua Medic, which will not be in Nuremberg this time as exhibitors, at any rate not according to the list at the time of going to press.
What to see in Nuremberg
The majority of the products on show are items for dogs and cats, accounting for 47 per cent of the total. Products for small animals and rodents come next (10 per cent), then those for cage birds and aquatics (8 per cent each). The range of supplementary articles for the pet supplies trade makes up 6 per cent, as do pet food technologies. Products for pets in the garden account for 5 per cent, followed by smaller proportions in other segments such as specialist literature and packaging.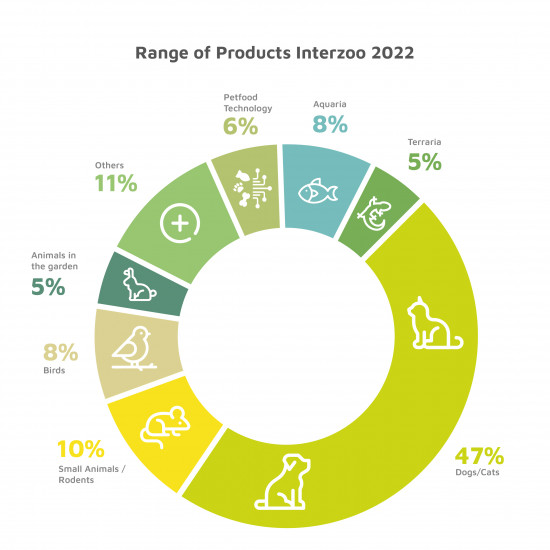 Eleven country pavilions
The WZF has noted an increase in the floor space reserved for stands from some European countries, for instance from Turkey (+114 per cent) and from Spain (+15 per cent), each with around 60 exhibitors. More than 80 per cent of the exhibitors are from abroad, with Italy, the United Kingdom, the USA, the Netherlands and Spain with the strongest representation. There will be eleven country pavilions, representing Brazil, the UK, India, Italy, Canada, Singapore, Taiwan, the Czech Republic, the USA and France and South Korea, the latter two being new additions this year. Some of these pavilions have increased in size.
Demand has increased from foreign countries such as South Korea (+33 per cent) and India (+22 per cent) with more than 20 and 40 exhibitors respectively. At the time of going to press, 73 exhibitors were expected from the USA and 15 from Canada. Interzoo will thus be far more international than could have been expected a few weeks ago. Dr Rowena Arzt, head of the trade show division of the WZF, welcomes the strong global response: "These are extremely good numbers considering the pandemic situation. We are delighted with the considerable international interest in spite of the pandemic."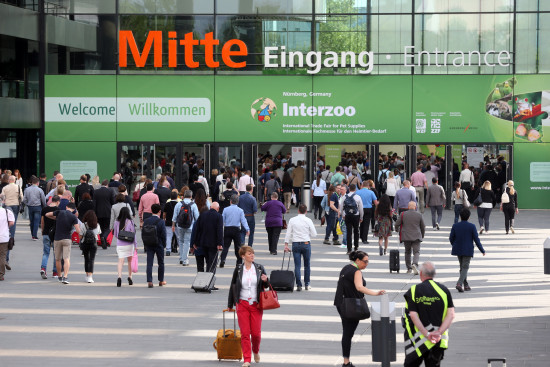 Plenty of visitors expected
As regards visitors, the WZF is expecting satisfactory attendance figures. A host of companies from far away and closer to home are longing to be able to resume personal contact with their customers and business partners. Now that travel restrictions have been dropped and thanks to a tried and tested hygiene concept, Dr Arzt anticipates visitors from a wide range of locations: "At previous Interzoo events, around a quarter of visitors were from Germany and three quarters from abroad – roughly 42 per cent from Europe and slightly more than 30 per cent from outside Europe. We assume a similar situation at Interzoo 2022, although with fewer visitors from some European and Asian countries due to the situation. The significance of Interzoo as a world-leading international fair will remain unaffected by this and the show will offer countless opportunities for international contacts, discussions and business." The last Interzoo in 2018 hosted 38 656 trade visitors; there will probably not be quite as many this year, but that won't bother anyone. What is important is that the show is actually taking place after a four-year absence and as a physical fair once more, enabling the pet supplies business to chart a route back to normality again.
105 000m²
is the gross exhibition area occupied by Interzoo 2022.
It is already clear that Interzoo will once again offer a global market overview of the latest products and trends in all merchandise categories. Although the gross exhibition area is somewhat smaller at 105 000 m2 than in 2018, when it comprised approx. 120 000 m2, the comparison is pretty meaningless when the entirely different circumstances are taken into account. Having occupied 13 show halls four years ago, this year's Interzoo will be distributed over twelve halls: 1,2, 4, 4a, 5, 6, 7, 7a, 9, 10, 11 and 12.
Norbert Holthenrich, president of the Zentralverband Zoologischer Fachbetriebe (ZZF), the conceptual sponsor of Interzoo, views the show as an opportunity for new alignments and business connections. "Manufacturers and buyers can meet physically once again at Interzoo to make new business contacts and discover interesting products." This is particularly important against a background of disrupted supply chains.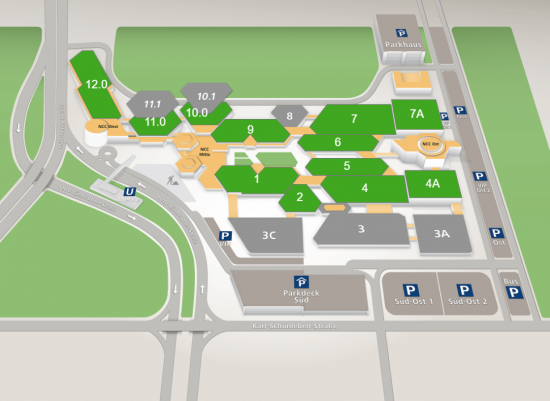 Accompanying programme
An extensive accompanying programme featuring an international conference and meeting points for international industry associations offers further benefits for attendees. Five Interzoo country sessions in all will provide information on trends and market data in western Europe, Brazil, Scandinavia, China and the USA. The Interzoo Sustainability Session will underline the importance of sustainability in the pet sector. Trends and developments will be illustrated and best-practice examples provided.
The session commences with a talk by the Sustainable Transformation Lab of the Antwerp Management School (AMS) in which the results of the latest Interzoo sustainability study will be presented, along with a summary of the current situation in the pet sector. Examples from the sector will follow together with tips on how companies can focus more strongly on sustainability. A petfluencer session, contributions related to aquatics and start-up presentations are also planned.
Interzoo app
To link the digital and physical elements together and to provide a convenient overview, the new Interzoo app is a useful addition. It can be downloaded in preparation for the fair in the usual Apple and android app stores. Visitors to the show will find key details of exhibitors, products and brands here as well as an interactive hall plan and personal show planner. A practical ticket wallet also features in which visitors can save their admission ticket and other documents. The digital contact management that is popular at Interzoo.digital is also possible via the app. Visitors can network with other visitors or exhibitors, agree dates for meetings or swap digital business cards. This is made easy by simply scanning QR codes on the name tags.
In a number of the country sessions, the special features and trends in selected markets will be highlighted. Market data, trends and the import regulations for Brazil, the USA, China, western Europe and Scandinavia form the subject of various short presentations. At the end of each session there will be an opportunity for exchanging information on the topic in question and for further networking.
On the Wednesday of the show, Interzoo will also offer the chance to party, with some exhibitors hosting stand receptions from 18:00 onwards. On the Thursday, the Interzoo garden party will open its doors at 18:00 to welcome people back with food, cocktails and live music in the show park.