From 2019 to 2022, Karlien Delport Botha was employed as an international marketing specialist at South African pet food manufacturer Montego Pet Nutrition. In this role, her job was to develop and implement a growth strategy enabling the company to expand beyond its domestic market. Botha left Montego at the end of last year.
Montego, which is based in Graaf-Reinet in the south-east of the country, entered the market in 2000. It describes itself as the biggest independent pet food producer in Africa and puts its monthly production volume at 65 tons of pet food. Via a large number of different brands, Montego markets an extensive assortment of dog and cat food products to cater for all consumer requirements. The range features both moist and dry food products, treats, toppers and also care and grooming articles.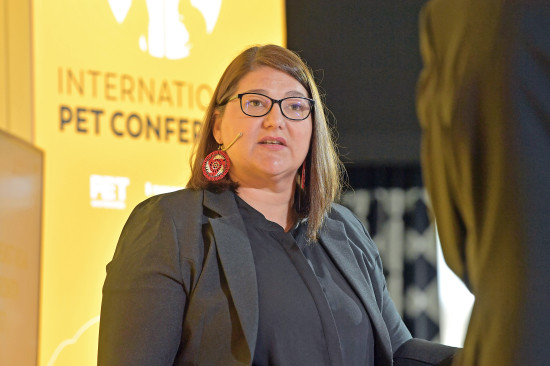 Update on Africa
Botha is aware that the knowledge of many European market players about the African continent is limited. This is why she opened her presentation at the International Pet Conference, where the delegates were mostly from Europe and America, with some basic market data on Africa and its potential for the pet sector. Africa is home to around 1.25 billion people, 60 per cent of whom are under the age of 25. Many of them have pets. Another interesting fact is that Africa has 1 164 listed companies. And for those who believe they can service the African market from Europe with a uniform strategy, it is worth knowing that over 2 000 languages are spoken in Africa. This poses a major obstacle to operating in the different country markets.
A developing modern retail trade
Africa accounts for a market share of just 1.3 per cent of the global pet supplies market. Botha estimates total turnover at 6.6 bn dollars, 350 mio of which derives from South Africa alone. Compared with the volume of imports into Africa as a whole totalling 103 296 mio dollars, exports account for a mere 45 306 mio dollars. Botha says that the African pet product market is characterised by a retail landscape that operates on an informal basis up to a level of 87 per cent. Consolidated trade of the kind found in Europe is only just being developed in Africa, according to the marketing expert. One flagship company that is showing the way is the South African pet store chain Pet Zone, which runs around 50 stores across the country, plus a store in Windhoek in Namibia. Absolute Pets, based in Cape Town, claims to have as many as 90 stores. The company also has its own online store as well as offering an extensive range of services, including a pet spa, veterinary clinics and pet insurance. Online pet product retailing is on the increase in South Africa and other African countries. One example is Pet Heaven, which markets a wide assortment of branded European and American products for dogs, cats and other pets across the country.