"Our dry food line for dogs has been redeveloped and improved to offer a higher content of meat and fresh meat," states company founder Katharina Miklauz. The new Dog's Love range features a junior variant with 65 per cent meat, five adult varieties each containing 60 per cent meat and a long-desired senior product with a meat content of 50 per cent. For Cat's Love, on the other hand, the recipes are the same as before, but the cans have been replaced by reclosable 400 g and 2 kg pouches.
"
We are always on the look-outfor ways to develop and improveour products for our customers.
"We are always on the look-out for ways to develop and improve our products for our customers," says Katharina Miklauz in explanation of the changes. One key factor here is regional sourcing. When she started out in 2014 with Dog's Love and the dry food line, there was no production facility in Austria suitable to meet the high standards of the founding team. Now, a few years later, the production plants in Austria have evolved and modernised also. "With the step of bringing dry food production likewise back to Austria, we can now manufacture 95 per cent of all products for our Dog's Love, Cat's Love and Wow brands in Austria using preferably regionally sourced raw ingredients," adds Miklauz.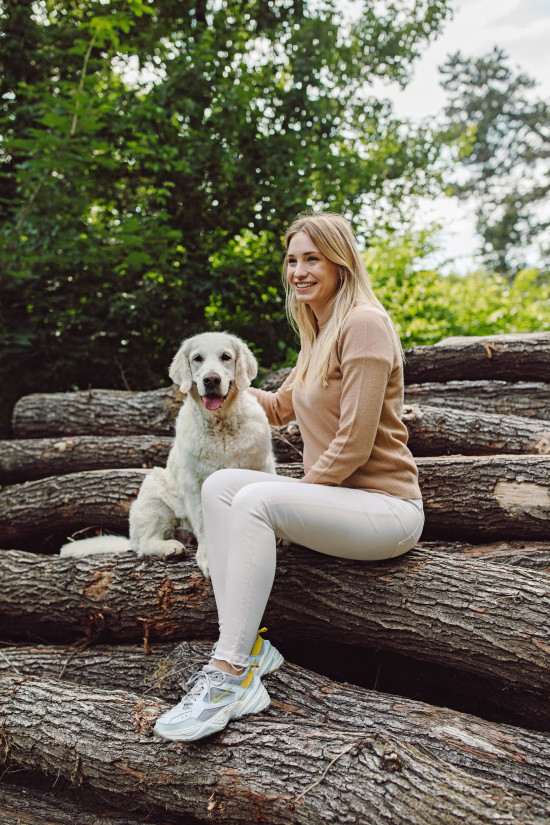 Delivery guarantee
This is relevant not only in respect of sustainability, but also in relation to resource procurement. Thanks to the proximity of the production facilities and the use of regional ingredients, Petco can supply its product portfolio in full, even in difficult times such as these. Not only the company's retail partners, but its end clients also appreciate this. "We take very seriously the responsibility placed in us by a customer when making the decision to feed their pet with our products. Each product must satisfy our high standards and be fully available. The best product, which your pet tolerates brilliantly, is no use when it is not obtainable," comments Katharina Miklauz.
With the dry food lines under Dog's Love, Cat's Love and Wow, the company offers its customers a freshness guarantee. "By using plenty of fresh, high-grade ingredients and processing them gently in ultra-modern extruders, an especially high level of nutrients is retained, rendering the products highly usable," underlines Katharina Miklauz.