The latest data from Fediaf shows that 90 mio European households (46 per cent; previous year: 88 mio households) owned pets in 2021, which resulted in related services and products worth 23.5 bn euros. In detail, the pet population comprised 113.6 mio cats, 92.9 mio dogs, 48.7 mio birds, 29.3 mio small mammals, 16.4 mio aquariums and 11.4 mio reptiles. Cats (26 per cent) and dogs (25 per cent) remain the most popular pets in Europe.
The pet food industry also grew by 3.1 per cent in 2021 and is now worth 27.7 bn euros, Fediaf states. The annual sales volume of pet food products is put at 10.2 bn tonnes. Employment in the sector increased over the past year, while the number of pet food companies and production plants remains unchanged.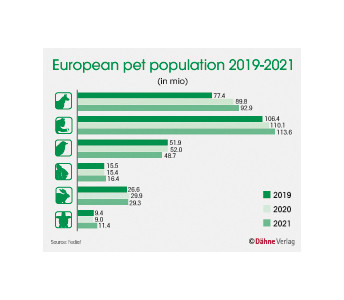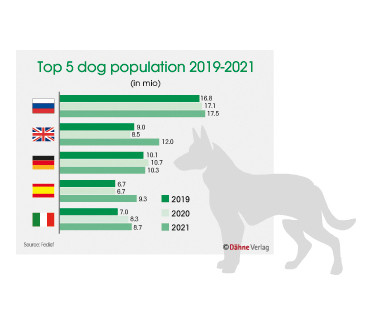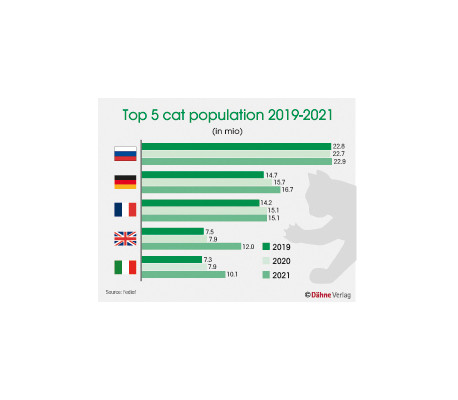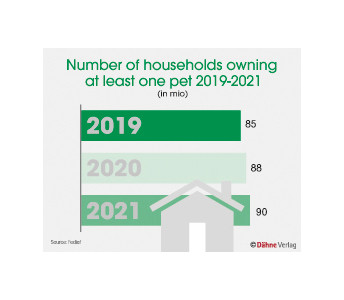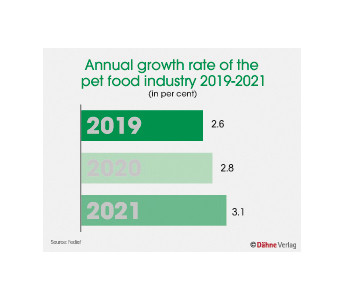 "Despite the many challenges of the past two years caused by the pandemic, it is reassuring that European households benefited from the love and companionship of a pet. Fediaf continues raising awareness of the beneficial role of pets in society, particularly through the work of the Pet Alliance Europe," stated Raquel Izquierdo de Santiago, Fediaf secretary general.