"500 million cats and dogs in the world consume something like 23 bn tons of meat each year," says Tom Neish, founder of the British company Yora, which specialises in pet food made with insect proteins. Global sales of insect-based pet food and treats are projected to total 7 bn dollars in 2021, predicts Future Market Insights (FMI).
Sector insiders predict that the global market for insect protein will increase from 700 mio dollars to over 8 bn dollars by 2030. Around 50 per cent of all insect protein will then in all probability be used for feeding fish, 14 per cent for feeding humans, 17 per cent for poultry and pig food and 19 per cent for pet food.
Production to date remains extremely expensive, however, not least due to the amount of energy required to produce climatic conditions suited to the species, with the exception of mealworms.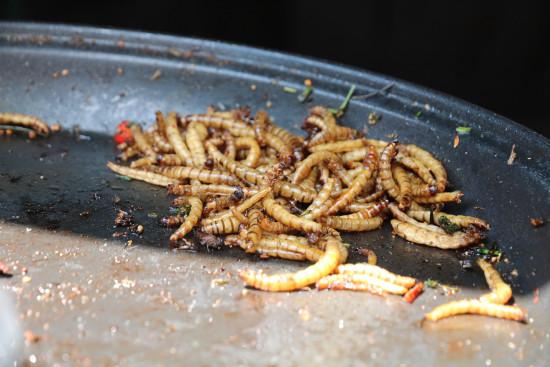 The main players
Insect protein is an exotic and hypoallergenic protein, which only triggers a reaction in isolated cases thanks to its low allergenic potential. 100 g of mealworms contains 55 g of protein, for example, while grasshoppers contain as much as 60 g. By contrast, beef has only 23 g, and fish between 27 and 30 g depending on species. The most important species for the manufacture of treat products are considered to be the black soldier fly (Hermetia illucens; BSF for short) and the yellow mealworm (Tenebrio molitor; abbrev.: YMW). While the black soldier fly can be used to obtain protein after just 14 days, the yellow mealworm takes rather longer, between 70 and 100 days. What is common to both is the potential content of defatted meal protein of between 60 and 70 per cent. It is thus no wonder that the BSF accounts for the major share of production of insect proteins.
The BSF is demonstrated to have a high share of total proteins, natural hypoallergenicity, a high level of digestibility with a high flavour content and a low carbon footprint of around 1.2-2.1 kg CO2 per kilogram of protein.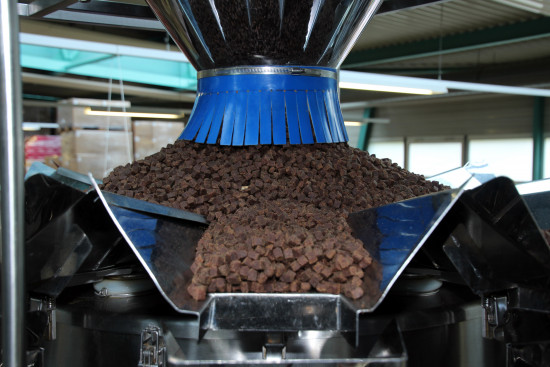 A new class of customers
The pandemic has caused many more families and single people to acquire a dog or cat in the last two years. Pet product retailers report that an entirely new class of customers has emerged: a well-informed, enlightened clientele that is signficantly more receptive to innovative…