Anna Bussolotto, who established the company 2.8, which is based not far from Venice, together with her husband ­Giovanni Vedana in 2016, is an experienced and successful portrait photographer. Hence the name of the company, 2.8, which indicates the f-number or ratio of lens aperture to image brightness in photography. The top-quality accessories of the Italian company are also intended to radiate an aura in the home, which is why particular ­attention is paid to good workmanship, timeless design and practical features in the production of the items. "The focus on high quality and pet welfare causes us to seek the most natural, high-performing materials at all times," says Bussolotto. For her, another priority is to give expression in the products to the values that are important to her; these include sustain­ability and harmony in the choice of materials, colours and textures, as well as an ethical and moral ­approach to the production of each article.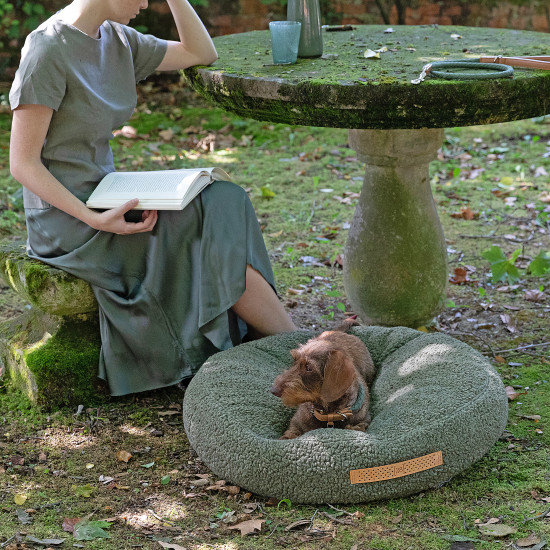 Beautiful yet functional
Through her two much-loved Dachshunds Quintale and Hermione, which also always ­accompany the couple on their numerous trips, Bussolotto looked out for beautiful accessories that were functional at the same time. Because she found it difficult to source relevant products that suited her taste and also integrated harmoniously into her living environment, she decided to develop a collection of canine accessories in partnership with her husband. Each product was to be named after a well-known photographer or other artist who had significance for her. The ideas put forward by Bussolotto and Vedana were very popular and over the years they have built up a considerable network of suppliers and customers on the road to success. 2.8 employs five staff and works with seven Italian manufacturers operating locally. The company offers a steadily growing range of items extending from dog bowls, beds, blankets and ­cushions to towels, transport boxes, leashes, collars and other accessories. Its Greenie line also offers best-selling products in which the leather has been replaced entirely by sustainable, animal-friendly materials. One of the company's main concerns is that all designer articles must be practical to use and also long-lasting. They must be washable, hand-made and hardwearing, should make a pet's life as comfortable as possible and also satisfy the owner's sense of style.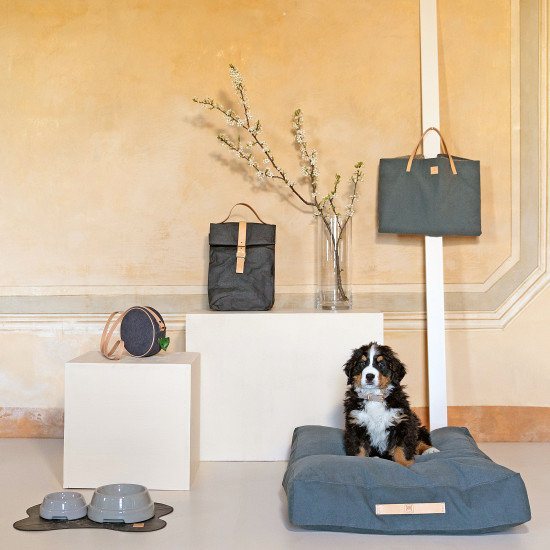 Exports becoming more important
It is self-evident that the products cannot be found in the supermarket or any old pet store. 2.8's customers include furniture stores, luxury goods businesses, concept stores, high-class dog boutiques and other select outlets with a mindset that is on the same wavelength as the two founders of the company. The company's own online shop accounts for 20 per cent of its overall sales. Products are delivered to the customers from a 250 m2 warehouse directly adjacent to the head office.
The quality products of 2.8 are sold not only in Italy but also in Germany, Sweden, Norway, Switzerland, the UK and a number of Asian countries. Dog beds, leashes and collars are especially popular, says Bussolotto. The USA is also viewed as a market with great growth potential. As the markets in Germany and Switzerland are becoming increasingly important for 2.8, the company intends shortly to appoint a member of staff who will develop direct contacts with the clients in these countries in particular.