With the international competition it is staging for newcomers, PET worldwide aims to offer a platform for young companies with innovative ideas to get themselves known in the pet sector. And the trade magazine appears to have hit the jackpot by introducing this award, because over 30 applications had been submitted by companies across Europe by the time the deadline for entries arrived. The editorial team of PET worldwide then had the tricky task of selecting five nominees from the submissions. These five will have an opportunity to present themselves and their products/services to a large audience in five-minute live pitches in each case at the International Pet Conference in Bologna. The winner will then be presented with the PET worldwide Best Newcomer Award on the first day of the conference. It will fall to PET worldwide readers, who will vote online, and delegates to the International Pet Conference to decide which company will win the award, with each voting element being taken into account equally in the final decision.
The nominees for the award are: Aniveri (Austria), Livin Farms (Austria), Qimmiq (Finland), SØDE Design (Netherlands) and Strayz (Germany). They are featured in alphabetical order below.
Vote and participate
Which company will be the PET worldwide Best Newcomer 2022? An online poll of PET worldwide readers in the next few weeks will contribute 50 per cent of the vote to decide the outcome. The other 50 per cent of the votes will come from those attending the International Pet Conference in Bologna on 11 and 12 October.
You can cast your vote at www.petworldwide.net/best-newcomer from 20 July. All readers who work in the pet sector and can prove this with their website can take part in the vote. Votes by consumers will not be counted, nor may the nominated companies participate in the vote.
As a thank you, PET worldwide will raffle off a package of wine from the German wine region of Baden among the voting participants.

Aniveri is a pet-tech start-up from Austria that has developed a novel analysis method. The Aniveri analysis is the first preventive medical screening for animals that enables veterinarians to identify future health problems and diseases at an early stage and counteract them in a targeted manner. Various data on the respective animal and a laboratory analysis serve as input factors. For example, the breed, weight and feeding behaviour of the animal are required as well as a hair sample for the laboratory-based ICP-MS (inductively coupled plasma mass spectrometry) procedure. Based on the results, individual animal profiles can be created, and specially adapted recommendations can be provided.
On the one hand, Aniveri is currently working on expanding its sales team in order to reach as many potential customers as possible in the immediate vicinity, i.e. at national level. At the same time, the company is on the verge of opening up new international markets, as it has already received inquiries from various European countries.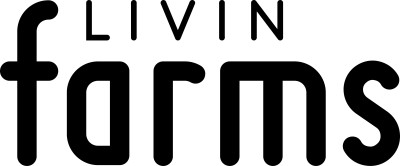 Livin Farms is a technology company developing equipment to grow alternative proteins and to educate people about sustainability. It was incorporated in late 2015 and has its headquarters in Vienna, Austria. The core development is a modular, plug-and-play insect farming factory that can turn industrial amounts of organic by-products into insects. Those can in turn be processed and sold as animal feed or human food. "We are using the key function of insects in the ecosystem to make our food system healthy again at scale: turning waste into precious food," says company founder and CEO Katharina Unger. Setting up an insect farming operation is a lengthy and expensive procedure that requires a lot of time and R&D. With the company's technology, industry customers have a shortcut. Its Hive PRO factories are ready-to-go industrial insect farming modules. They serve as key enabling technologies for the food, feed and recycling industries to turn their low-value resources into high-quality ingredients for commercialisation.
The company secured a grant of 2.5 mio euros from the European Innovation Council (EIC) and opened a 1 400 m2 pilot factory in Vienna, Austria.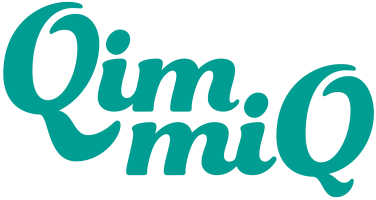 Qimmiq was founded in 2018. The company is located in ­Vantaa, Finland. The first pet product launched on the market by the company is an illuminated retractable dog leash. Qimmiq's patent-pending technology allows the entire leash to light up at the push of a button. This greatly improves its visibility and ensures that others will see the leash even when it's dark. All products are designed and manufactured in Finland. The company's mission is to develop pet accessories that enhance the safety and quality of life of pets and their owners. It already has other new products in development.
Currently the company only sells its products in a few European and Asian countries, but it aims to expand its distributor and reseller network considerably during this year to cover most of the European and selected Asian and American markets. Qimmiq is also working on increasing its online sales channels.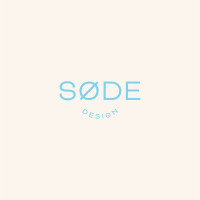 Founded in 2021, the Dutch company SØDE Design wants to put design and sustainability at the heart of what it does. It offers Scandi style, sustainable furniture for cats that cat parents can use, too. This is unique in the market. Each piece of furniture is handmade in Portugal by factories promoting the circular economy.
The company has two products for now:
Origameow, a multifunctional playground for cats where the cat can sit, chill, scratch, hide and nap. It can also be used as a bar stool for humans.
Flower Pawer, a vertical scratchboard and a flower pot at the same time. It's made with cork, wood and premium cardboard.
SØDE Design aims to put an end to the reign of the ugly cat tree. The company seeks to provide stylish, Scandinavian-inspired pieces of furniture that will delight the cat, enhance the owner's interior and be good for the planet. SØDE intends to develop the D2C business and also look for wholesalers via a platform like Faire. The company has already been contacted by distributors in Japan and Germany.

Strayz is the first social pet food brand with a big mission to improve the lives of all 680 mio street cats and dogs worldwide. The German company wants to make a difference with its social pet food brand Strayz. By selling species-appropriate organic pet food as well as fair fashion for animal lovers, the Berlin-based start-up collects donations for international animal welfare organisations using the buy-one-give-one model.
The social business was founded in November 2020 by former colleagues Madeline Metzsch, Saskia te Kaat and Stefanie Zillessen. The passionate team has already raised more than 200k in donations. In addition to its social mission, Strayz wants to disrupt the pet food industry. The founders believe that most pet food is more like junk food and not suitable for pets.
As Strayz wants to improve the lives of all stray animals worldwide, the company will also make its social pet food brand a global movement for animal lovers. The founders strongly believe that they can really make a difference together. Strayz started with the German and Austrian market and would like to add three more European markets in 2023.