In just a few years Voff has become a leading European manufacturer of natural premium pet food with eight main brands, six production plants and sales in 13 markets. It was a primary goal of the young company from the outset to become a consolidator in a strongly increasing yet fragmented market for premium natural pet food and treats. Voff targets European companies with a leading position in their niche, geographical region or product category as suitable takeover candidates. In investment company Systematic Growth, which operated previously as Serendipity, Voff has a strong majority shareholder. The latter is based in Stockholm, like Voff, and provides substantial support for the pet food company's sharp growth trajectory.
Present in 13 countries
Voff's portfolio now comprises companies that are operating successfully locally, such as Lemmikki and Aristo (Voff's latest acquisition) of Finland, Haustierkost.de, Carnes Doggi (Barfgold brand), Dibo and Aniforte of Germany along with Nutriment in the UK. The company's brands include Leo & Wolf meat-based pet food and treats, Nutriment premium frozen pet food and treats, Oscar pet food and treats, Dibo pet food, treats and chews, Barfgold pet food, treats and chews, Haustierkost premium diets for dogs, cats and ferrets, Tintin & Talvilintu high-fat bird food, Aniforte pet supplements and now Aristo's natural snacks. Aristo's products are marketed in Scandinavia under the Rauh! brand and enjoy great popularity there. Scandinavia, Germany and the UK are Voff's main markets, but the company distributes its products to 13 countries in total.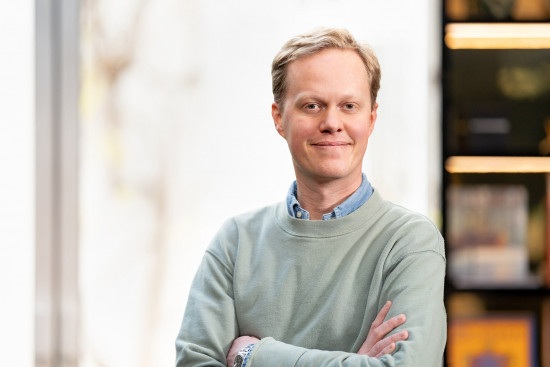 Experienced team
Since Mårten Bernow became Voff CEO in 2019, the company's pace of expansion has increased. Bernow was previously investment director at the investor company Ratos, but also has experience of working for the globally active corporate and strategic consultancy Boston Consulting Group. At his side in the seven-strong team at the company's headquarters are CFO Joel Fredstorp and chief business development officer Olivia Engellau. Prior to joining Voff, Fredstorp was director of finance at Klarna, the Swedish payment services provider. Olivia Engellau joined Voff in 2021 after holding various commercial and business development roles in consumer businesses such as Blocket, Tele2 and Unilever. The company's management and supervisory board also includes long-standing member Paul Miley and since last year Jaclyn Schnau, a Canadian residing in Germany. She is the founder and CEO of Pumpkin Organics, a leading company producing plant-based baby and kids' food in Germany. Another addition to the board last year was Andrea Skersies, who was on the management team of Zoo­plus, Europe's leading online retailer of pet products, for many years and knows the European pet food market well.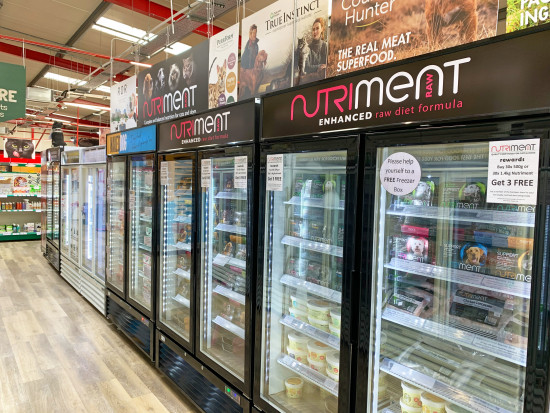 Strong position
With circa 300 employees across Europe and six production plants in Finland, Germany and the UK as well as an extensive product portfolio of well-known brands, the corporate group has significantly consolidated its position in the increasingly fiercely contested market for natural pet food in recent years. Voff's aim is to become a leading provider of natural and premium pet products. It is also targeting further acquisitions.
One of the main tasks of Voff's managerial team is to work closely with the group's various subsidiaries in order to share best practice, find effective cross-selling strategies and to utilise synergy effects in the optimum way. Voff benefits from having experience of all distribution channels: the group serves around 6 000 retail outlets, including supermarkets as well as specialist shops across Europe. It is also well versed in e-commerce and direct selling to consumers, having a number of its own online shops. According to Mårten Bernow, the motto of the corporate group is "We want to be where the customer is". Voff's CEO sees major opportunities in driving the digital transformation of the group in the next few years. Sustainability is another topic that features high on the group's agenda. It already works mainly with local suppliers of raw materials, making it easier for the company to trace the origins of the ingredients in its pet food products without any gaps. Voff is also working hard currently on offering packaging for its products that is even more environmentally friendly.