With its slogan "Feeding Happiness", Petmaxi's main aim is to improve the health and wellbeing of pets and their owners. The company was established in 2015 in the heart of Portugal as part of a corporate group with over 40 years' experience of pet nutrition. Using ultra-modern equipment and drawing on an expert team of veterinarians and food scientists, its factory here produces healthy, balanced food for cats and dogs.
In the plant, which covers an area of 11 300 m², Petmaxi operates two production lines which include an extruder, a dryer, a vacuum coater system and a filling installation. All incoming raw materials are analysed along with the end products in the modern, well-equipped chemistry and microbiology laboratories to ensure product quality and safety at all stages of production. Petmaxi received IFS certification in 2017 and to date has received the highest classification, thus for five years in a row. At its last audit, Petmaxi once again surpassed its assessment of the previous year, achieving 98.38 per cent and thereby demonstrating its adherence to the numerous requirements of the standard.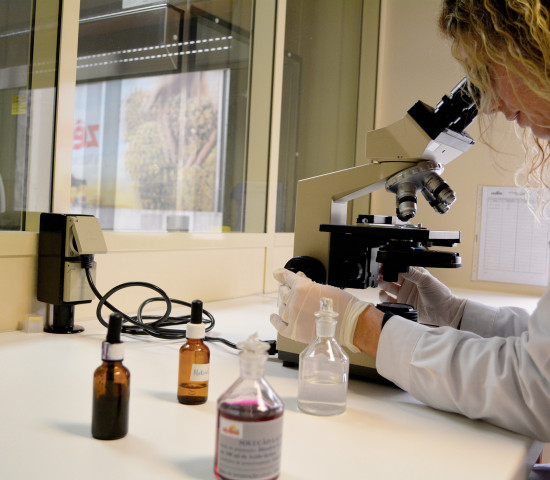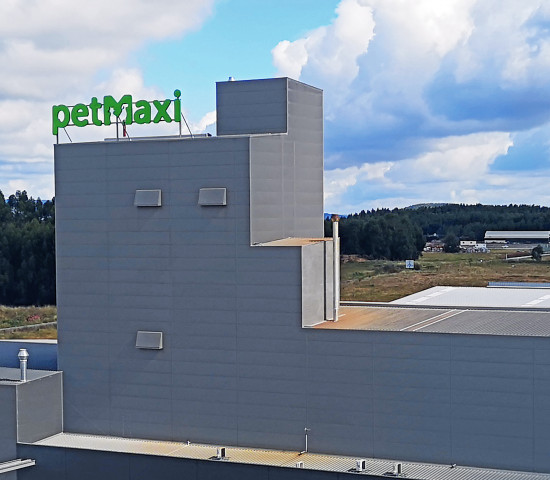 Buying in Portugal
"From grain to protein, the ingredients are carefully selected, with priority given to local suppliers in Portugal," says a spokeswoman for the company. All the raw materials used are free of genetically modified constituents, she emphasises.
In addition to the manufacture of various private label brands, Petmaxi offers a portfolio of its own products that perform well in international markets. These include the labels HappyOne Mediterraneum, HappyOne Premium, HappyOne, Domus, Campeão, Rufia and EnergyPet. The company exports to over 30 countries and also has a wide range of treat products for sale, along with cat litter produced from silica gel.
Petmaxi is especially proud of its super-premium food HappyOne Mediterraneum: "Inspired by the Mediterranean lifestyle, it is made using fresh meat, fresh lamb or fresh sardines and also features a European innovation with the introduction of fresh egg," adds the company spokeswoman.
Fresh egg in food
Eggs are considered a healthy, wholesome and easily digestible food that also boasts high nutritional value. They are rich in proteins, which contain all essential amino acids in concentrated form and in a balanced ratio. Egg protein, ovalbumin, is regarded as a standard or reference protein for comparing the nutritional value of other dietary proteins. "In using eggs, we are also using local resources, because the town in which the factory is located is considered the capital of Portuguese eggs," it is reported.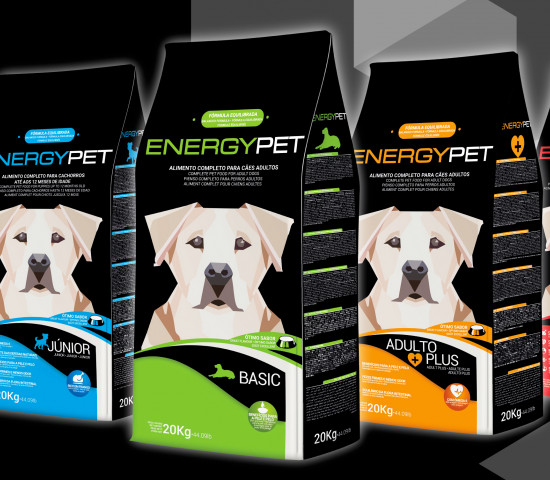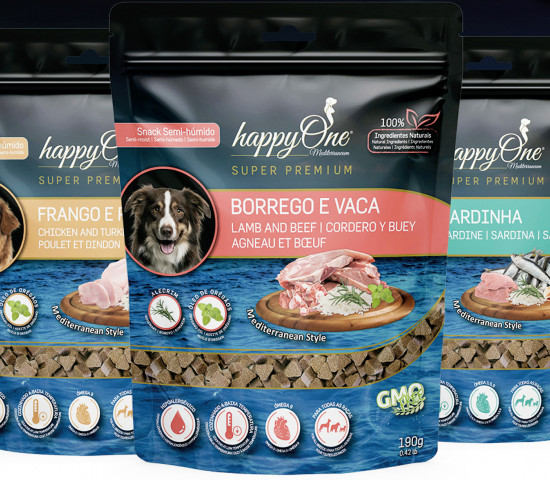 Petmaxi operates as a sustainable company and is currently undergoing certification of its systems for environmental management (ISO 14001) and energy management (50001). Last year the company eliminated plastic from its packaging and is also carrying out palletising without the use of plastic film. Petmaxi already operates with much more recyclable packaging and is changing all its materials to the effect that by the end of 2023, all of these will be recyclable.