For the most part it is not the established pet food manufacturers, but start-ups that are revolutionising the pet supplies market in a way never known before. They have completely mastered the art of digital communication, are active on social networks and know exactly how to use storytelling for successful, targeted customer development. They often have fun names like Hello Bello or Max & Molly, appear small and inconspicuous, yet have recognised far faster and better than many wily experts in the sector just how much pet-owning has changed during the coronavirus pandemic. 
New consumer habits
Many pet owners say they are no longer satisfied with feeding their dogs and cats on cheap, mediocre food from the supermarket. They have learned from trawling the Internet that there is better food out there for their four-legged close companions: grain-free premium pet food with natural ingredients and added health benefits, free from additives and manufactured sustainably. These are products that mirror the latest trends and give consumers the reassuring feeling of doing something good for their dog or cat.
New companies, often without much experience of the sector but with a keen nose for the currently prevailing trends and with an affluent investor behind them, have discovered this niche in the market for themselves. Hundreds of pet product companies have emerged in recent years, all with the same messages proclaiming their faith in natural products, their desire to improve the life of your pet or asserting that their products are manufactured sustainably.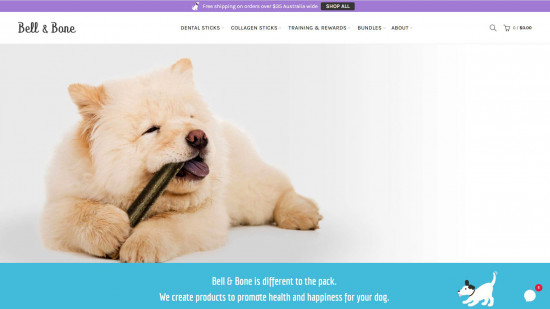 Boom in treats
Bell & Bone is one such company. Its founder Arianne Sackville lives in Australia and spent a number of years holding responsible positions in large consumer goods companies without ever really feeling properly fulfilled. She therefore decided to go it alone, launching her company specialising in functional treats in 2018. She is in the process of covering the entire Asian market with her products. Her product portfolio includes 57 different flavours, with the focus on high-end, functional, air-dried dental treats.
1 150 visitors joining  Preconnect 
The third edition of Preconnect by Pet Fair SEA in mid-February offered interesting information about the pet market in Southeast Asia. The event saw 1 150 visitors joining over three days. The largest visitor…