At a time when it was still customary across the pet sector for pet food to contain chemical colouring agents, flavourings and fragrances, the Yarrah company decided to pursue a different path. Its aim was to produce tasty, high-quality food without putting an unnecessary burden on natural resources. Pet health was the highest priority: why shouldn't good food have a positive effect on pet health, as it does in the case of humans? That is the question company founder Jan-Jaap Roelevink asked himself and went on from there to create organic dog food, which he also fed to his Bernese mountain dog Dano.
Distributed to 30 countries
More than 30 years after it was established, the company is market leader for organic dog and cat food despite growing competition. It markets its products in 30 countries, with organic supermarkets constituting its most important distribution channel alongside its own web shop, which operates in ten countries, and speciality online retailers. High street pet stores account for just five to ten per cent of overall sales. Yarrah has focused from the outset on its own brand and has no plans to enter the private label business in future. Its most important country markets in terms of sales are France, the Netherlands, Germany and the UK. The company also perceives considerable growth potential in Poland and the Nordic countries. Yarrah has even been shipping products to Japan since 1997. The range features dry and moist food and treats for dogs and cats as well as organic cat litter. Products for dogs and cats account respectively for half of total sales. Since 1995 the company has also included vegetarian dog food in its portfolio.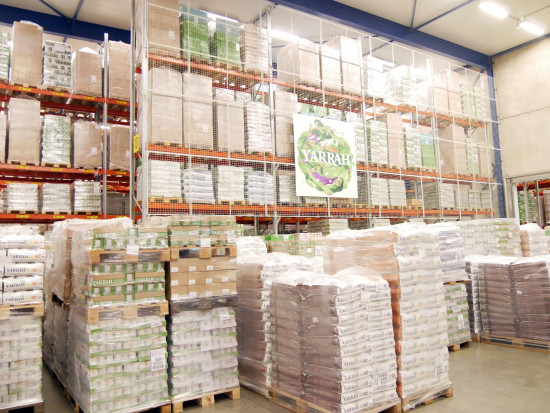 Lean organisation
Yarrah's expansion has received substantial support from Vendis Capital, which assumed an interest in the Dutch organic pet food supplier in 2012. In 2016, the company was sold to Dutch investor AAC Capital. Despite its prominence in the market, the pet food manufacturer, which is based in Harderwijk near Utrecht and employs 25 people, favours a lean organisation. Yarrah has concentrated from the start on sales and marketing and on the acquisition and development of new products. In addition to the administrative functions, a warehouse accommodating 3 000 pallets is also located at the company's headquarters. Yarrah's production and logistics, on the other hand, are outsourced with production facilities located in the…