From 2007 to 2021, sales in the Italian dog and cat food market more than doubled from 1.163 to 2.533 bn euros, with average annual value growth of +5.7 per cent.
The growth in the last two years is attributable to the increasing number of dog and cat owners, according to the 15th edition of the Assalco-Zoomark report for 2021. IRI data indicates that sales of pet food rose by 7.1 per cent and the volume by 5 per cent compared with 2020. The number of Italian households with a dog or cat is put at 12.2 million, approximately one million more than in the previous year, with young people of middle-income status accounting primarily for the increase. These make up 46.9 per cent of all Italian households.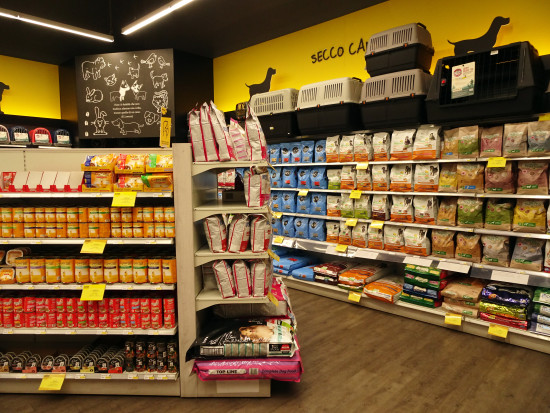 Compared with 15 years ago, there has been a fundamental shift in emphasis in the pet food market between the speciality trade and the supermarkets, too. Pet stores have experienced an annual average growth rate of 8.3 per cent, twice as much as the grocery trade (4 per cent). Online shops are another up-and-coming distribution channel and now account for 2.4 per cent of the overall market.  
The growth in the pet food market is supported above all by the increase in purchases of premium and super-premium products, according to the report. Dynamic development is also taking place in the market for hygiene products, toys and accessories. Cat litter is the strongest segment, growing by five per cent in 2021.
An increasingly close bond
The Milan-based market research company BVA Doxa conducted a survey of 1 000 Italian pet owners aged between 35 and 74 for the Zoomark-Assalco report to find out more about people and pets living together. It was revealed by the results of the survey that the pets of 85 per cent of the pet owners took part in all family activities. 89 per cent of respondents said that pets and their owners now spent more time together than 15 years ago, even outside the home, as more and more places were pet-friendly. They took their pets on holiday and spent more time playing with their pets, stroking them or cuddling them. The choice of suitable care products such as hygiene articles, or toys, was also included here. According to the survey, pet owners also felt that the pet food industry had…