Adao Teixeira, founder of Petoutlet, has worked tirelessly on his store chain for around 30 years. The opening of its 50th branch on the Atlantic isle of Madeira was an important milestone for him in the history of the company. "There have been many obstacles over the years. A lot of patience and hard work was needed, along with continuous adaptation to changing circumstances of both the economy and the requirements of the customers," he says emphatically. As in other countries, the ever closer bond between families and their pets compels pet product retailers in Portugal to seek constantly for solutions that help increase the wellbeing, comfort and health of pets and their owners.
The 50th Petoutlet store is in Madeira's capital Funchal, in good company with the four other Petoutlet branches already located there. "People on Madeira have received our brand very enthusiastically," recounts Teixeira. He says they are quite open to advice and receptive to experience and innovations.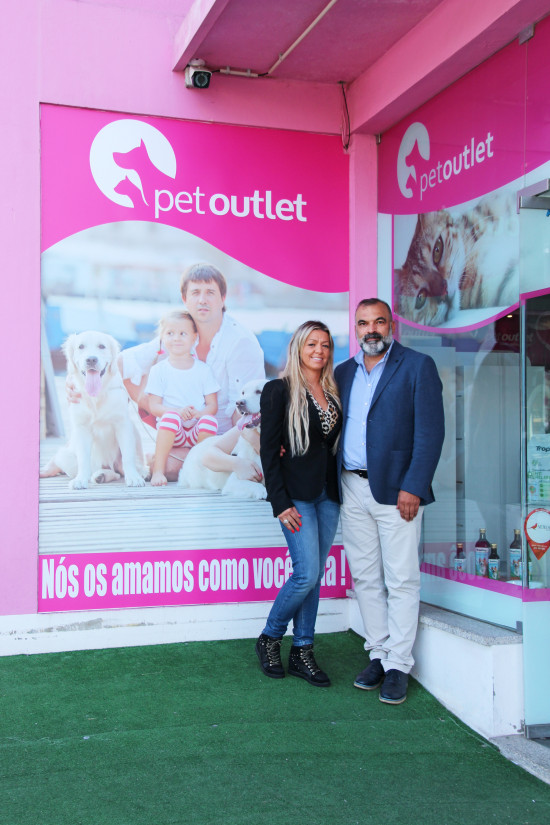 New style of shopfitting
Store no. 50 is one of the medium-sized stores in the chain with a retail area covering 404 m². It is in the centre of Funchal, thus benefiting from its proximity to the inhabitants and ease of access for the customers. The new style of shopfitting is characterised by wooden elements, conveying an atmosphere that is warm and inviting. This layout is now to be replicated in other stores also.
As well as stocking major and popular food brands, the store has an area dedicated to natural foods. Many other Petoutlet stores also have this feature, which is experiencing remarkable growth. The store also retails all kinds of accessories along with products for hygiene, training and comfort, and it offers a bathing and grooming service. "Our customers have access to veterinary services provided by a regional association with several pet clinics and with which we have a partnership in the region," comments Teixeira. No pets are offered for sale in the new store, but it has a close working relationship with associations to promote pet adoption. Teixeira intends to extend these partnerships to all stores in the chain. A training academy has also been established for the teams in the…